By Paul Clooney
From How to Talk to Men
Do You Want A Commitment From Him? Here's the roadmap to getting his: Discover Exactly How to Talk to Men
Dating Tips for Women
Have you been dating for a while and aren't sure why your success rate is so low?
Are you recently divorced after many years of marriage and don't know how to navigate this new world of dating?
Does it seem like everyone around you makes it look so easy and yet you struggle with this concept every time someone new asks you out?
You might be going about it the wrong way, or you might simply need some dating tips for women that will make the process a little easier.
Follow this guide on dating tips for women, and watch your dating life change faster than even you expected.
Know what you want. It sounds too easy, but you have to know what you want and stick to it.
If you are simply looking for something casual, stick to it and don't let relationship-type guys into your life, or you will be the cause of heartache.
Likewise, if you are looking for a long-term guy, jumping into bed with the first person that asks sends the message that you want a fling. Know what you want, and stick to it.
Love yourself. This seems to be the one tip of dating advice for women that women want to skip.
We live in an age of instant gratification, and many people are looking for something easy and fast.
If you are looking for love, you aren't going to find it if you can't even stand being with yourself.
Love yourself. It will subconsciously send the message to men that you are a confident woman who is worth dating.
Know how to look great. If you need help with personal style or grooming, get it.
There's nothing wrong with calling in the professionals to do so.
Buy a new wardrobe if you are new to the scene, or simply get some advice on how to put together what you already have.
Establish a look that makes you feel great.
Do You Want A Commitment From Him? Here's the roadmap to getting his: Discover Exactly How to Talk to Men
Start wearing lingerie more frequently not because you are going to jump into bed with every man you meet, unless that's the dating life you want, but because it does something to your self-esteem that makes you more noticeable when you walk into a room.
It's a little fashion tip that adds confidence in a heartbeat.
Even when you have pretty lacy things underneath your Juicy Couture tracksuit, you immediately feel sexier.
And when you feel sexy, you act sexy and guys love that.
Don't sweat the small stuff. When it comes to fashion, beauty and style, obsessing over the fact that your eyebrows didn't get waxed evenly is going to take your focus away from a really great date.
At the same time, if you are freaking out all night because the waiter spilled water on the table, you aren't going to notice your date's amazing conversation.
Don't sweat the small stuff. If what happened isn't going to matter in 10 minutes in the grand scheme of life, spending more time on it than that is a major waste of your time.
Put yourself out there with the men you want to meet. If you are looking for a short-term guy who doesn't take dating seriously, put yourself where they are ⎯ the bars, the clubs and dance joints.
Not saying all men at these locations are like that, but few married couples talk about how they met their spouse at the bar.
If you are looking for a long-term guy, put yourself in the places where he is ⎯ the tennis club, church or the bookstore.
The point is to date, you need to meet men, and that isn't going to happen while you are at home surfing the Internet.
The Bottom Line
Dating in the 21st century is easier said than done, but not just for women, for men too.
The best dating tips for women in the 21st century involve tips that help women be a 21st-century woman, without looking too eager.
She needs to know exactly what she wants, while having the confidence to go after it.
Look great, love yourself and put yourself out there, and it won't be long before you catch the eye of a man who will want to have dinner with you.
And a little lingerie has never hurt anybody.
Do You Want A Commitment From Him? Here's the roadmap to getting his: Discover Exactly How to Talk to Men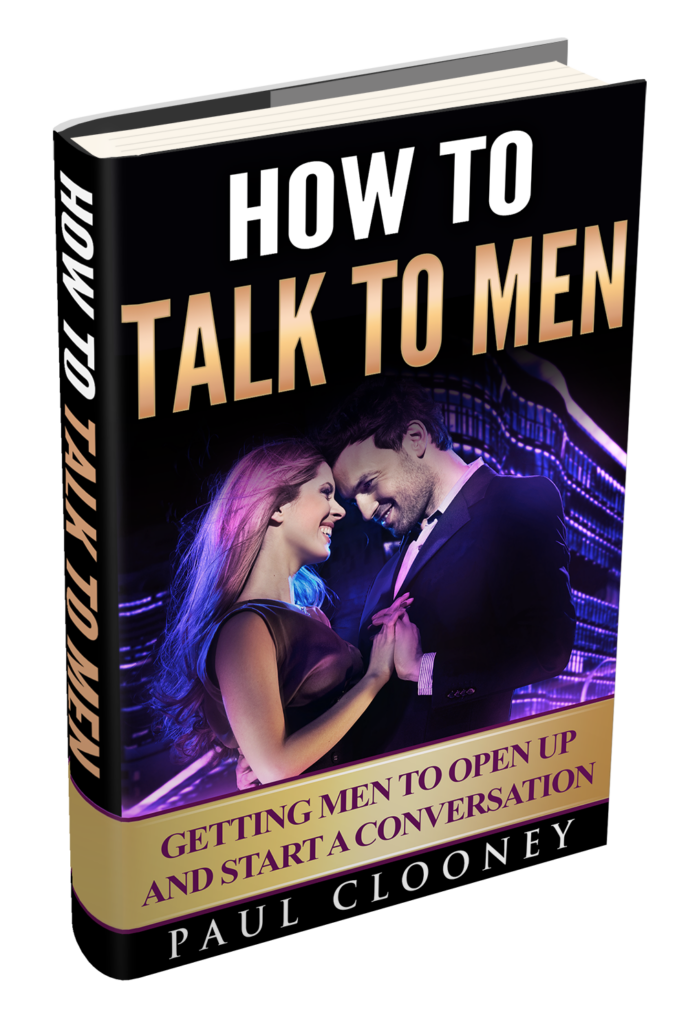 OTHER POPULAR ARTICLES:
Words that turn a man on trigger a specific response in him, both physically and emotionally. What matters to most guys is that his sexual prowess is validated.
Here are the five things that can help you realize whether you should keep trying or whether it's time to just simply move on with your life…
Discover what makes him stay in love and how to dramatically improve your love life, forever.
Heartbreak is something most people go through in their lives, it's a new Universal part of the human experience. Here are the five stages for getting over heartbreak even if it seems impossible at first…
Sharing is caring: